Providing Extended Time for Exams in Canvas
The Moderate This Quiz page allows you to grant additional time to students who need it for accommodations.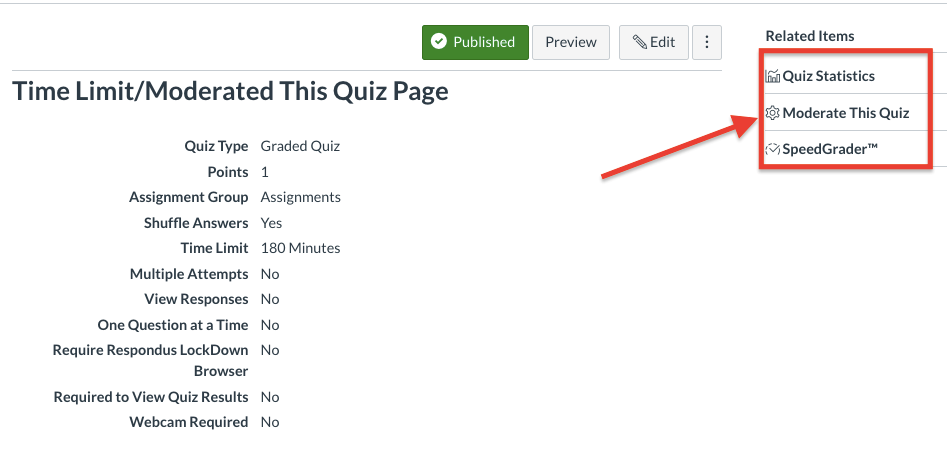 Timed Exams
If you are using a timed exam, you can add extra time for particular students. As mentioned above, make sure the until time is not too early for students who are granted extra time as the student will be forced to submit at the Until Date even if the student has not used up the full time.
If you're using Available From and Until dates to limit exam time, you can create a second set of dates for students that need extra time by completing the Assign To fields. Note: Replacing or removing original 'Assign to' user(s) or group(s) after students have submitted will remove submissions. Screenshots of Assign To fields below.