Welcome to Student Disability Resource Center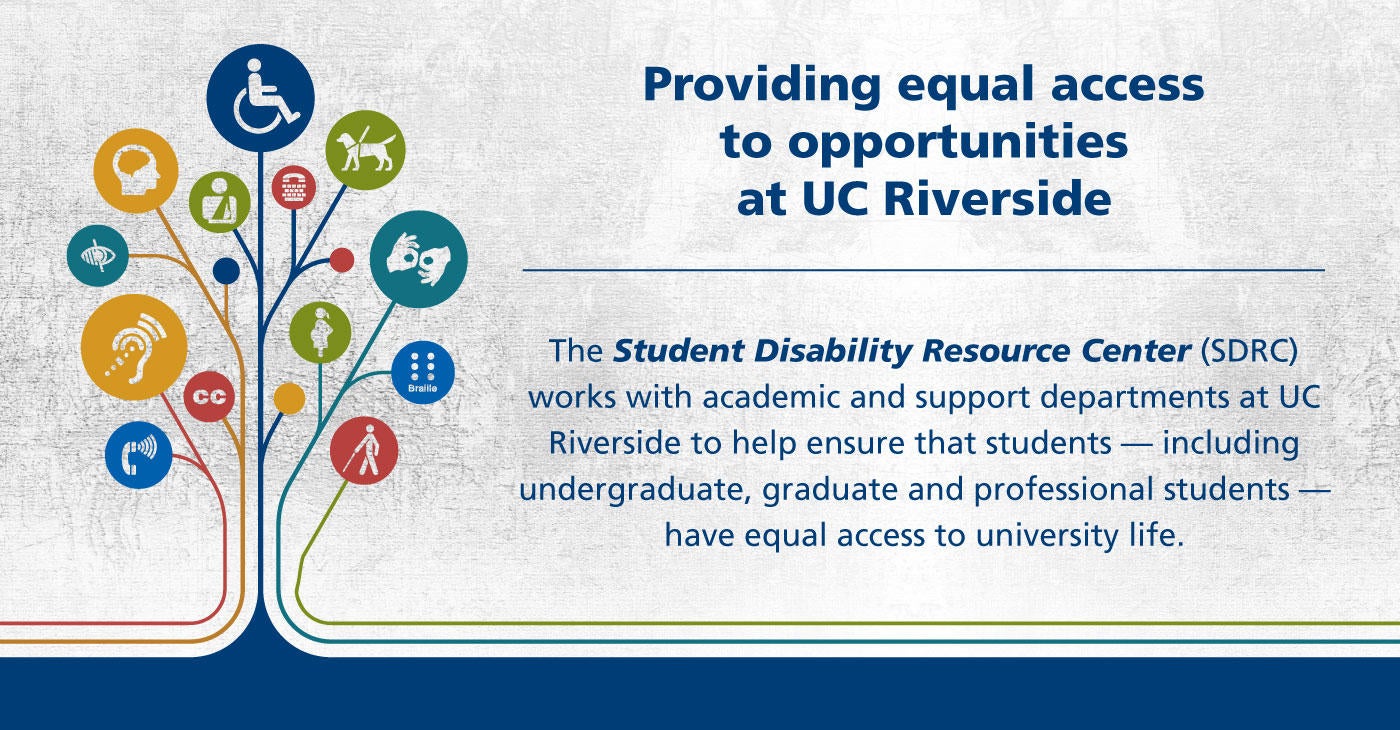 The mission of the Student Disability Resource Center (SDRC) is to promote an inclusive educational experience for students through the advocacy of equal access, disability and ability awareness, and empowerment.
Every student at UC Riverside deserves the opportunity to make the most of their university experience. That's why UCR works hard to ensure that students with disabilities have equal access to educational programs and can fully participate in all aspects of campus life. 
Important Things to Know
What is R'Ability?
R'Ability is an online platform that provides collaboration between the SDRC, students with disabilities, faculty, and note takers. It facilitates the following functions:
Pre-registration for services for students with disabilities
Quarterly accommodation requests for students to update accommodations and request accommodations for each course
Accommodation letters for SDRC registered students to be sent to designated faculty regarding approved accommodations
Requests from SDRC registered students to schedule course tests/exams/quizzes with accommodations at the ASC
Faculty portal for faculty to view Letters of Accommodations and to confirm details about the test/exam/quiz scheduled with accommodations by a student for their course(s)
Note Sharing for a student to volunteer as a notetaker and upload notes, and for students with disabilities to request and retrieve notes
Calendar for students registered with SDRC to see their scheduled appointments and exams
Tutorials for R'Ability Online Services
As a student or faculty member using R'Ability for the first time, we have created some short, easy guides for you. Please click on the topic you wish to learn more about.
For Students:
Faculty:
---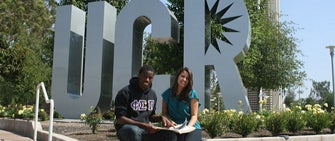 Most of your answers should be on our website. If not, contact us and we will help.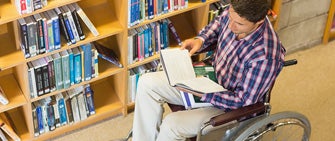 Check out all the resources UC Riverside has to offer, so that you can keep the focus on your studies.