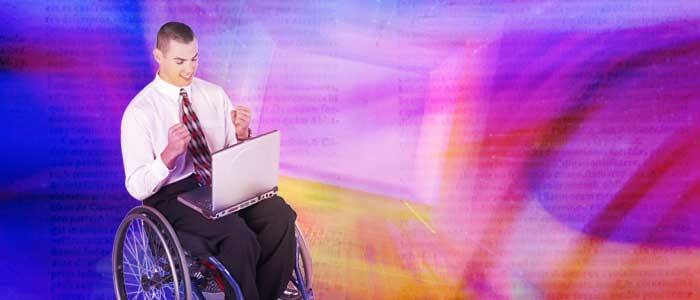 UC Riverside has great services for students with permanent disabilities
The Student Disability Resource Center is the first stop for all UCR students looking for services, temporary or permanent. Our staff will assist you with general information about all SDRC services, as well as any required paperwork and applicable documentation.
Services are free, voluntary and confidential to all regularly enrolled students with a verified disability. A personal consultation will help us individually tailor a plan to meet your disability-related needs, based on current functional limitations and any requirements of specific classes. Approval of accommodations is based on disability documentation and meeting with a disability specialist. We also provide fee processing if your registration or parking fees if they are sponsored by the State Department of Rehabilitation or similar agencies.
Please remember: When making a request for disability related accommodations, you must register with SDRC. For detailed information, please visit our Applying for Services page.
---