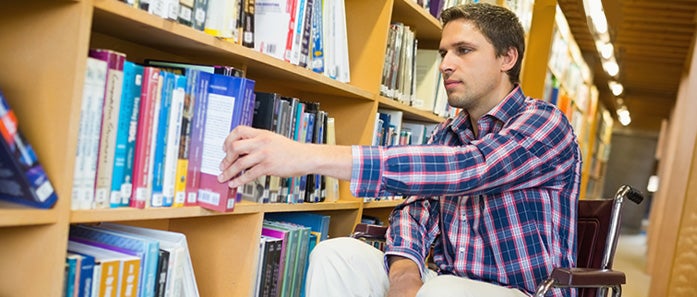 UC Riverside and You: A Tradition of Access
In the early '60s, UC Riverside became one of the first universities in the nation to make its campus wheelchair accessible and offer services for all students with disabilities. Today, our staff provides assistance to a wide range of undergraduate and graduate students. Services are free, voluntary and confidential to all regularly enrolled students with a verified disability.
It's suggested that you contact our office as soon as you begin to consider attending UC Riverside. It will help you learn more about our campus, services, and processes for obtaining help once you're enrolled. You're also encouraged to discuss admission requirements with your school counselor or the UC Riverside Admissions Office (undergraduate) or Graduate Division.
In addition to our office, other excellent student services are available from the Academic Resource Center, Career Center and Counseling Center.
 Quicklinks to UCR Resources for students
---