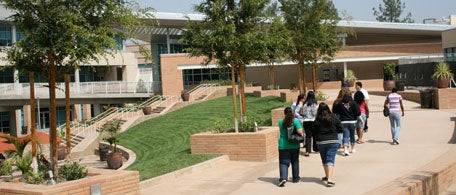 Temporary Services Get You Where You're Going
Do you have a temporary disability involving post-surgery, healing broken limbs, concussion, serious pregnancy health complications, etc.? The Student Disability Resource Center provides a variety of services to help you get to and remain in classes. These services include TAPS Mobility campus transportation certification and referral, classroom furniture accommodations, campus housing accommodations, campus parking, and more. We also provide note-sharing and exam accommodations, as needed.
Students with temporary conditions or disabilities should follow  checklist of how to register and request services, including applicable documentation and paperwork. Students who are treated at the UCR Student Health Services may wish to ask that documentation of their impairment or injury be faxed to the SDRC at (951) 827-4218.
Please contact the SDRC for more information.
---